Bankruptcy could be suitable for anyone who owes a large sum of money and is unable to meet their repayments. It is legally binding with future consequences, so is by no means an 'easy way out' of financial trouble. In most cases, the bankruptcy process will last for 12 months and large amounts of debt can be legally written off.
However, as part of the bankruptcy process, your business's assets could be sold to repay the creditors. Full disclosure is needed, so your financial affairs will be scrutinised and this information will remain on your credit report for at least six years. Therefore, you need to ensure that you have received the best financial advice to ensure that you make the right decision for you - and remember, there are other ways to manage your debts before you apply for bankruptcy.
If you've come to the conclusion that you are going to file for bankruptcy, then it's vital to prepare yourself before you start. There are a certain number of things you need to do before you file for bankruptcy, so read on to get yourself prepared…
1. Speak to a professional insolvency practitioner
Bankruptcy is often the last resort. If you are unable to pay your debts, and can't see any other way out, then bankruptcy can offer you a fresh start. However, as the bankruptcy process has such a big impact on your day-to-day life, you need to make absolutely sure that you've done your research and that this is 100% the right option for you. That's why you should speak to an expert insolvency practitioner, who will assess your situation and provide advice on what's best for you. At McAlister & Co, we provide free, no-obligation advice about bankruptcy, and our friendly and understanding team are happy to take the time to listen to your individual circumstances.
2. Consider the alternatives
If you're not sure that bankruptcy is right for you, you might want to consider the following alternatives before filing for bankruptcy:
IVA - An Individual Voluntary Arrangement may be appropriate if you have at least £100 you could pay towards your debts each month and you want to pay off your debts over a fixed period of time. This is a formal agreement between you and your creditors, and it allows you to carry on with your business and keep your income.
Debt Relief Order - If your debts total less than £20,000 and you have less than £50 a month to pay your creditors, than a Debt Relief Order may be more suited to you. This option might be right for you if you are not a homeowner and any belongings are worth less than £1,000.
Administration Order - if you have a county court judgment for debt and your debts total less than £5,000 this might be an appropriate option for you.
If you don't feel that any of these are right for you, again, to get the confidence you need to file for bankruptcy, speak to an insolvency practitioner.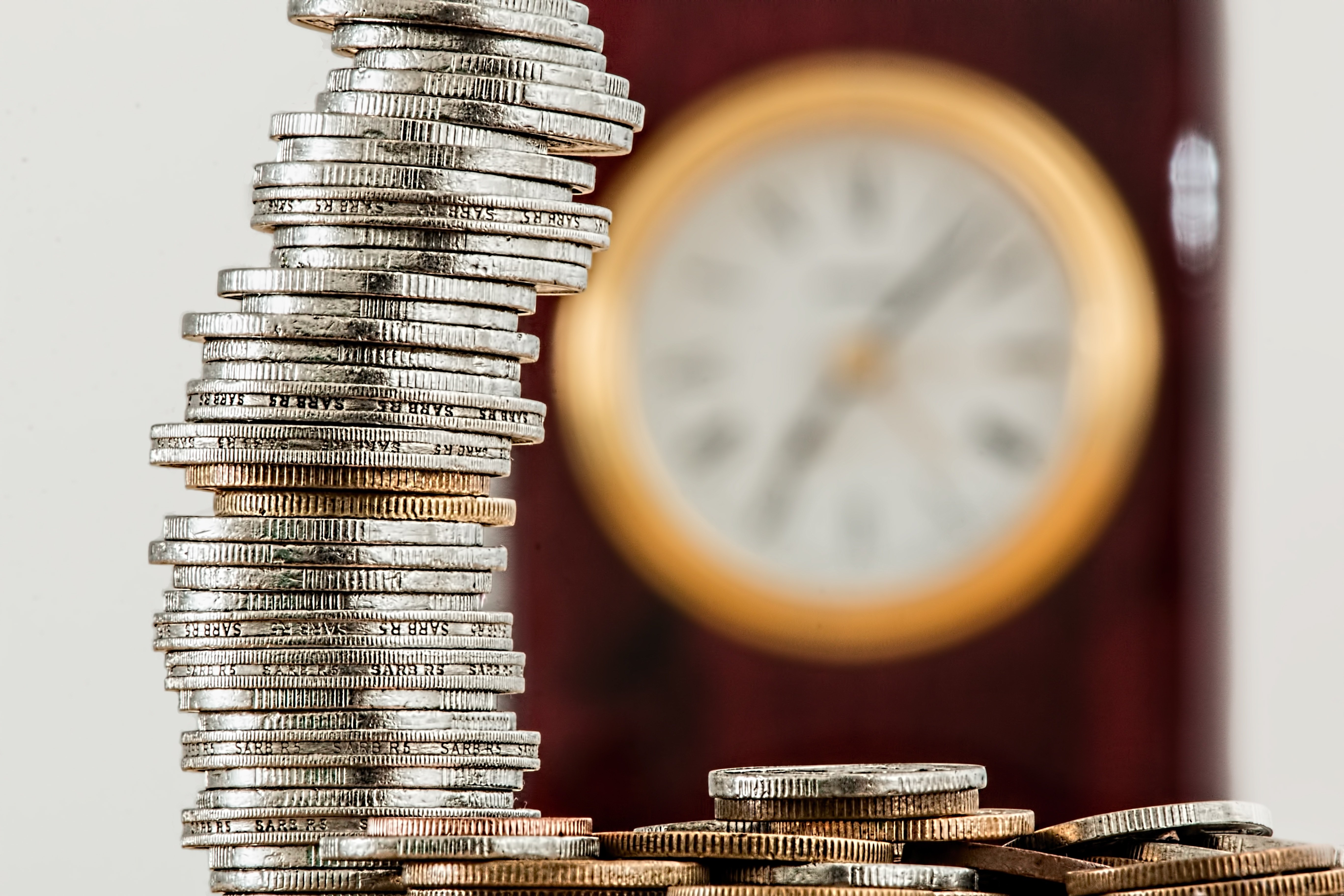 3. Pay the fee
If you decide that starting the bankruptcy process is the right step for you, you will need to apply online. Bankruptcy isn't cheap: the online application alone costs £680. So, ensure you have enough cash for day-to-day expenses, as well as for the fee - because once a bankruptcy order is made, your accounts will usually be frozen. Therefore, it is advised that you withdraw some money for your living costs for a few weeks. This is because there may be a delay between your bankruptcy order being made and the official receiver (who takes over your money and property) being appointed. However, your accounts may be frozen straight away, meaning you won't be able to access them
4. Fill out the form and submit
To apply for bankruptcy, you will need to fill in an online application, which you can do on the GOV.UK website. This is when you will pay your fee and, if you pay online, you can do this in instalments. Once you've finished filling in the form, you'll be asked to confirm some information, including that you are the person named on the form, that the information you've provided is correct and accurate, and that you agree to a credit check. Submitting false information could lead to a fine or even imprisonment as this is a criminal offence.
For expert advice and guidance on starting the bankruptcy process, just contact one of our insolvency practitioners. We will talk you about all of your options before guiding you through the right one for you. The initial call with us is free and is no-obligation, so to ease your mind, get in touch today.