From fires to flooding, power faults to flu, unplanned events can be very difficult for businesses to recover from. In some situations, you might struggle to carry out your day to day work, you could lose customers - or in the worst case scenario, you might end up having to close your doors and cease trading. Having a business continuity plan so that you know what to do in a crisis could make or break your recovery - so it's really important to be prepared for disruption so you can minimise the impact and get back to business as usual as soon as possible.
In this blog, we investigate how you can recover your business after flooding. More than 185,000 commercial properties are at risk of flooding across England and Wales. When floods happen, businesses can be displaced and affected - and it can be hard to recover. From damage to buildings to the loss of inventory and damaged machinery to the loss of data, or even just a loss of customers, the financial implications of flooding can be huge. If you're facing financial difficulty or if your business has suffered as a result of flooding, read on to find out about small business flood relief and how you can get things up and running again.

Contact your local authority
If your business has been affected by flooding and you are in need of small business flood relief, you should contact your local authority to see if you are eligible for a Business Recovery Grant or a Business Rate Relief Scheme. As part of the government's Flood Recovery Framework, the Department for Business, Energy and Industrial Strategy (BEIS) provides funding for a Business Recovery Grant. The grant provides up to £2,500 per eligible small and medium-sized business which has suffered severe impacts from the floods that cannot be recovered from insurance to help them return quickly to business as usual.
A Business Rate Relief Scheme is also available for up to 100% rate relief for a minimum of three months, or until the business is able to resume trading for any day that the hereditament was directly impacted by the relevant weather event, or the business could not function due to lack of access to premises, equipment and/or stock. For further information, click here.
In addition, according to government legislation, in order to protect against flooding in the future, flood-hit homes are also able to receive up to £5,000 to help protect them. These grants are open to homes and businesses through their local authorities and aim to help homes and businesses alike to become more resilient to flooding by paying for property improvements. The funding will go towards things such as installing fittings and materials that increase resistance to water damage, such as putting in flood doors or raising electrics from ground level.
Claim on your insurance
Your buildings, stock, equipment, fixtures and fittings insurance will most likely offer cover in the event of flood damage, and the cost of everything from drying out, repairing or restoring and removing debris, to legal fees should be included in your insurance policy. You should also have business interruption insurance. Just make sure that when it comes to repairing flood damage and the recovery process, you record the flood damage and keep track of the costs.
Create a business recovery plan
If your business has been affected by flooding but you think it has a viable future, you should contact a licensed insolvency practitioner to help you create a business recovery plan. A business recovery plan is essentially a chance to start again, change management strategies, approach problems from a new angle, or just generally refresh business and renew interest. Your insolvency practitioner will look at every aspect of your business so they can put together a thorough plan to help you cut costs.
They will assess your business's weaknesses and the potential for change, and they will also take advantage of insolvency laws to give you a new focus for your business and give you the chance to recover. Your plan should accurately reflect the standing of the company and cover legal issues such as tax savings, as well as identifying the most important areas of your business, such as what is needed to keep your company running, your basic operating budget, the minimum financing needed, and an action plan should disaster strike.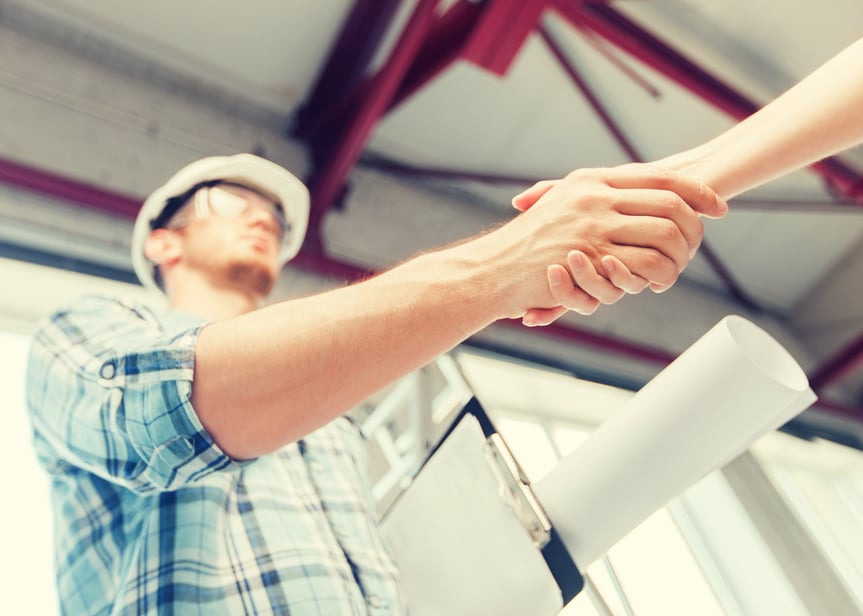 Contact your creditors
If despite the help listed above, your business is still facing financial difficulty as a result of flooding, it is always worth contacting your creditors to try and negotiate an informal agreement. This is an option usually used when you're experiencing temporary financial difficulties but there is no immediate threat of formal action. It's important to contact your creditors as soon as you are aware of your financial difficulty so that you can come to an arrangement as soon as possible.
Consider a Company Voluntary Arrangement
If your business has a viable future but is currently facing serious financial threat, a Company Voluntary Arrangement could be an option to consider. A CVA is a very powerful tool that allows you to make a deal with your creditors that you will repay them from future profits. The deal is based on preserving your company, rebuilding sales and profits and paying something back over an agreed period of time, which means as a director, you can focus on recovering from any flood damage so you can turn things around.
Put together a business flood safe plan
If your business is situated in a flood risk area, it's important to protect your company in the future by putting together a business flood safe plan. By preparing a detailed flood plan, you can significantly reduce the impact a flood has on your business and help to reduce the amount of downtime. Your flood plan should contain all the information needed during an emergency, such as contact numbers, and how your business will respond and recover from any damage.
Make sure you look at and update your flood plan every year; as your business grows, you will need to make changes to reflect this. Also, be sure to keep your flood plan in a safe and disaster-proof place (as well as in a waterproof document holder) along with any critical documentation like your insurance policy and important financial and legal documents.
Seek professional advice

If your business has been affected as a result of flooding and is currently facing financial difficulty, the sooner you seek expert advice, the better. The longer you ignore any financial difficulties, the worse things will become - and you could even end up becoming personally liable for company debts. At McAlister & Co, we are Licensed Insolvency Practitioners who provide advice on business insolvency and small business flood relief to Directors, Sole Traders and Partnerships. There's no need to face financial difficulty alone - if your business has been affected by flooding, call us now for FREE initial advice.