If your client's business has entered insolvency, they may receive demands from their creditors for payment. Not only can this be a fraught time for the creditor, but if the business owner is having cash flow problems and is unable to pay, it can be very stressful for them too. If your client's business is in threat of a CCJ or a winding up petition, it's important that you advise them to act as soon as possible to prevent further action. Acting quickly can also help to protect the business and its directors. Here we explain how to deal with pressure from creditors.
Not all creditors are the same
Your client's creditors may be varied – in the course of running a business, they may have many different payments to make. Each creditor will have their own particular rights and powers when it comes to collecting business debts.
Creditors can include, but are not limited to:
Trade and suppliers – buying goods and services; each creditor will have their own very specific rights
HMRC – has extensive powers to collect debt and exert creditor pressure
Banks and financial services providers – funding and finance, future problems likely if the business cannot keep to lending agreements
Landlords – potential to lose premises or invoking distraint
What rights do creditors have when collecting debts?
If a creditor is unable to collect a debt by demanding payment themselves, they may pass this job onto a debt collection company or sell the debt to a third party. If a loan or debt is secured by a legal charge, for example a business premises, the creditor may be able to repossess the building and lock the business out. Before this, the first steps are usually serving the business with a written notice demanding payment, with subsequent notices adding interest if the debt is significantly overdue.
What to do if a creditor turns unpleasant
Cash flow problems are stressful for everyone involved, so it's important to remember that a creditor is likely just wanting to collect what they are owed in order to avoid financial problems themselves. However, if things become excessive it's important to advise your client that this is not acceptable and that it should be dealt with professionally. If a creditor crosses a line, they can be accused of harassment or misconduct.
Examples of this include:
Phoning excessively, for example multiple times a day or at inappropriate times
Using multiple debt collectors to attempt to collect the same debt
Making demands for unnecessarily large repayments
Disclosing information about your debts to a third party
Aggressive contact through social media or personal contact information
Wrongfully implying that court action is being taken or threatening court action or imprisonment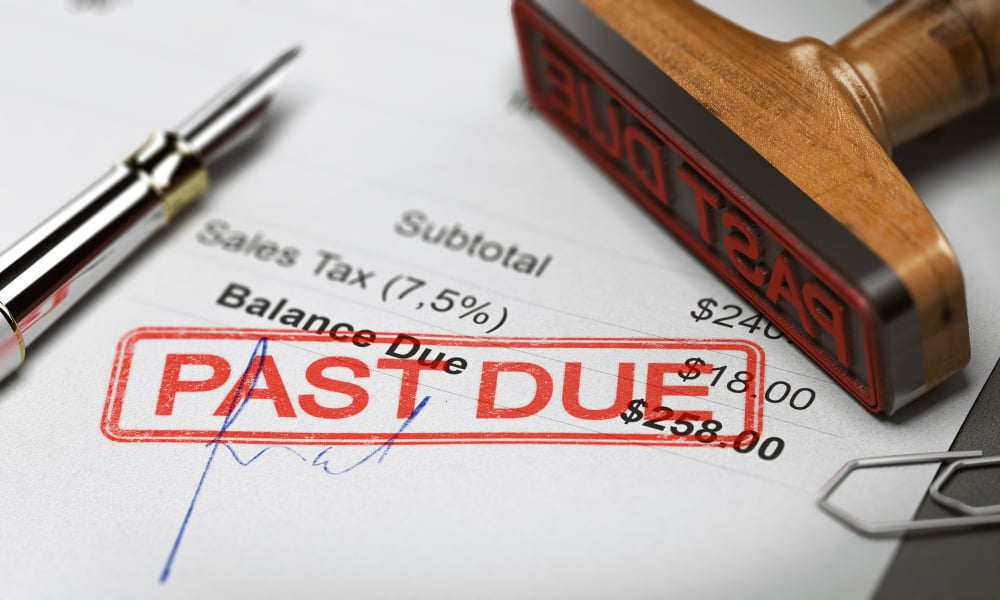 If creditors have used the above aggressive tactics to attempt to demand payment, you can advise your client that they are able to reduce or even eliminate the debt by bringing in a counter claim to offset the sum owed, almost as a form of compensation.
There are some ways to reduce or smooth over creditor pressures while a solution can be found for the business. One of the most effective ways is to negotiate a mutually agreeable repayment arrangement that allows extra time to repay the debt. This offers the business some breathing space while showing the creditor that the director(s) are committed to repaying the debt. If this isn't possible or the creditor is particularly resistant to negotiation, you may need to suggest assistance from a licensed insolvency practitioner. They can advise on the best way to proceed, which may include a company voluntary agreement, or create a professionally executed repayment plan.
If your client is struggling with creditors and worried about pressure, McAlister can help. This could include a business rescue strategy which can give some space to pay debts off gradually while allowing the business to trade and ensure cash flow, download our guide below to find out more.