The licensed trade is experiencing a difficult time. Hotel closures rose from 90 to 144 last year, whilst between September 2018 and September 2019, 530 licensed venues closed. That's an increase of 13% on the previous year, making it the third consecutive year that pub insolvencies have risen. In fact, the British Beer and Pub Association said that in the decade from 2007 to 2017, 9,150 pubs had closed, leaving only 48,350 in operation.
With almost 20 pubs closing their doors each week and big-name restaurant brands seemingly disappearing from the high street by the day, things are tough out there. But if your business is in trouble, you're not alone. At McAlister & Co, we have a great deal of experience helping publicans and others within the licensed trade rescue their businesses, so read on for our business rescue guide.
What problems are pub and hotel owners facing?
The hotel industry is suffering at the hands of Airbnb as well as increasing competition and decreasing disposable income. The publican industry is also suffering a number of problems, including people spending more time at home rather than going out to drink, the rising costs of suppliers and staff, increased rates and taxes, increased competition and a lack of investment capital.
We are also drinking less as a nation. Alcohol consumption has decreased by 10% in the last decade and is expected to fall further in the next 10 years as one in four adults turn their backs on booze. Of those that do drink alcohol, consumer trends favour wine and spirit drinking over more traditional ales and beers, which has also had a big impact on traditional pubs.
Bearing all this in mind, it's understandable why many operators are considering quitting - but if your business is facing financial difficulty, it's important to seek advice as soon as possible so that you can turn things around.
Is my pub or hotel insolvent?
When a company isn't able to pay its debts, many people call it bankruptcy - but this is incorrect as only people can go bankrupt. Insolvent companies can go into liquidation, administration, or receivership, or they can trade out, refinance or enter a company voluntary arrangement.
The focus of a company's director is to promote the success of the company and maximise returns to its shareholders. However, once the company is at risk of becoming insolvent, the duty of care shifts from acting in the best interests of the shareholders to acting in the best interests of the creditors.
If your pub company is insolvent, whatever you do from now on, you must act to maximise creditors' interest - however, that doesn't have to mean stopping trading. By enlisting the help of an insolvency expert, you can make sure you understand your options and get the best possible outcome.
How can I put together a recovery plan?
Even if your hotel or pub company is insolvent, it doesn't necessarily mean that formal insolvency action is the right way forward. If you can produce a recovery plan that is achievable and that maximises your creditors' interests, then this could be a good solution. In fact, thousands of businesses do this every year and recover well.
A business rescue plan is essentially a chance to start again, change management strategies, approach problems from a new angle, or just generally refresh business and renew interest. Your plan should accurately reflect the standing of the company and cover legal issues such as tax savings, as well as identifying the most important areas of your business, such as what is needed to keep your company running, your basic operating budget and the minimum financing needed.
How can I cut costs in my business?
If you are going to turn things around for your pub or hotel business, it's really important that you cut costs. Closely monitoring your financial position will also show your creditors that you are committed to dealing with the issues at hand. Make sure you keep a written note of all discussions, so you can clearly record why decisions are being made and show the steps you are taking to try to recover the situation.
Set up a daily cash flow to control all cash in and out and make sure all purchases are only approved if signed by you so you can keep track of your suppliers. You should also make sure no petty cash is drawn from the bank unless you personally go and get it and also review all expenses claims and reject those that are not really necessary.
You could also ask every supplier for a review of their prices to see if there is a better deal to be had or ask your landlord to pay monthly rather than quarterly to help your cash flow. In addition, try to get lean and watch your waste. This is by far the best strategy for cutting restaurant costs: food waste costs restaurants £682 million annually, which is a loss of almost £1 per meal.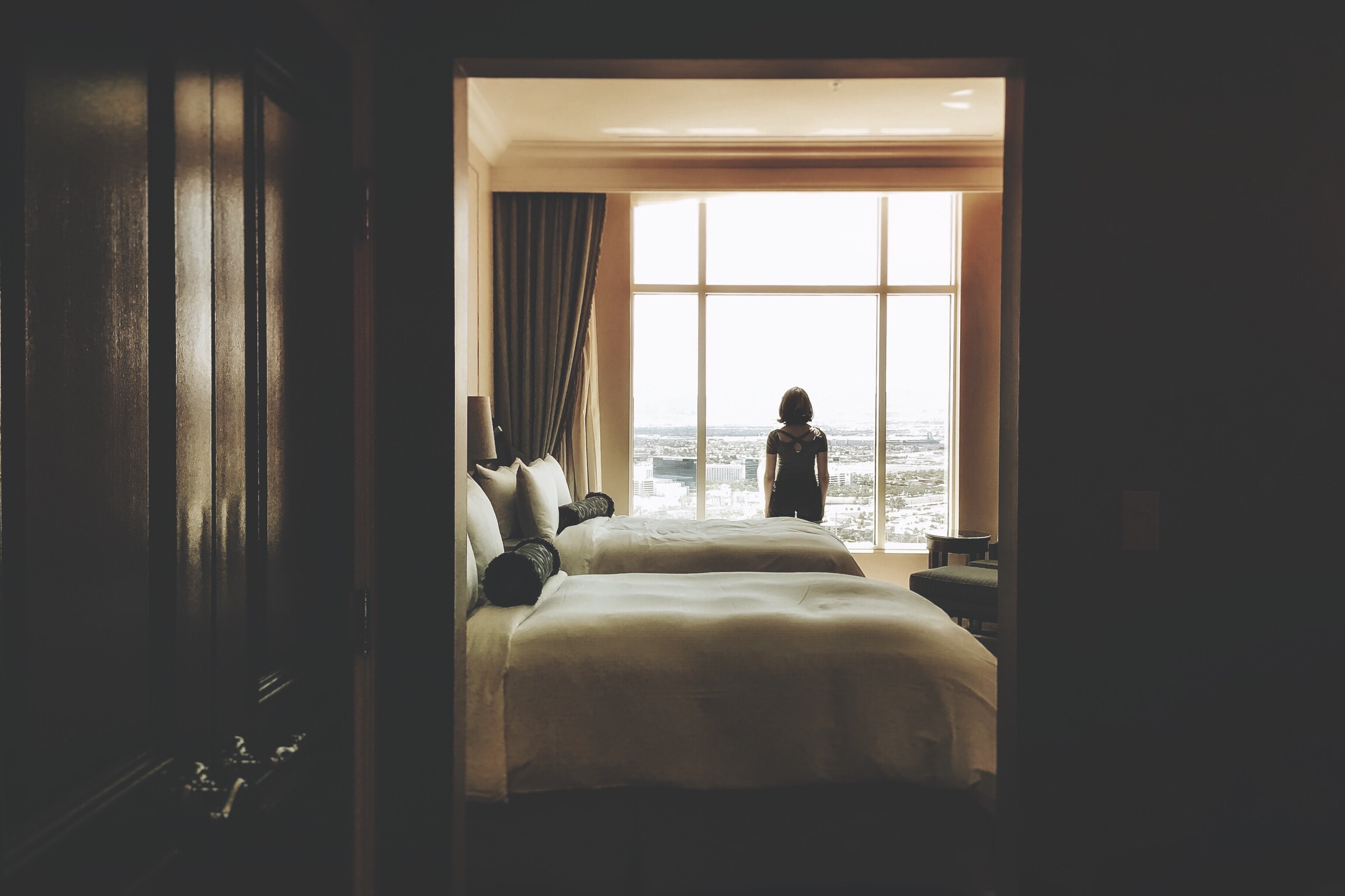 How can I get a "time to pay" deal with HMRC for PAYE and VAT?
If you owe money to HMRC, one of the most common solutions is a "time to pay" arrangement, whereby a business has the chance to pay their tax liabilities over an agreed period of time. This is generally between three and six months, although instalment plans covering a 12 month period may also be available in some cases.
Not all businesses will be eligible for a time to pay arrangement though. For starters, you'll need to have a steady cash flow, a viable business model and no previous history of failing to make tax payments - and approval for a TTP requires a solid business proposal that is supported by evidence that the business is viable and able to pay off their debts in this time. A licensed insolvency practitioner will be experienced in dealing with HMRC so will be able to help you negotiate and come to a solution.
Should I consider a Company Voluntary Arrangement?
If your business has a viable future but is facing a serious financial threat, a Company Voluntary Arrangement could be the right solution. A CVA is a very powerful tool, effectively drawing a line in the sand with all creditors and striking a deal to repay your creditors from your future profits. By proposing a CVA you are demonstrating that you are trying to maximise creditors' interests so it can often be viewed positively.
The deal is based on preserving the company, rebuilding sales and profits and paying something back over an agreed period of time. What's more, a CVA also mitigates wrongful trading issues and allows the director to focus on running the business, giving you a chance to turn things around.
Based on our experience, vital components of a successful CVA for a pub company are:
A viable business that can return to profitability
A commercially structured deal - do not pay too much too soon
The management accepts that there has to be change
Directors and management need to be determined and hard work is essential
Directors need to use expert CVA advisors to build the deal
Cautious forecasting - don't expect life in CVA to be easy!
What about pre-pack administration?
If your business is a larger company facing huge problems and legal threats, there is a powerful, legal way of selling the business on to a third party or to the existing directors. This is called a pre-pack administration sale. Pre-pack administration is a legal insolvency procedure and a way of restructuring a struggling company that allows your business to be packaged and sold to a new company that is often controlled by the same directors.
An administrator will be appointed to wind up your company, and a new company will then be set up who can then buy the assets and business from the original business. By buying back assets at market value, you can minimise the loss of assets and staff jobs. Once sold, you can restart without your debts, effectively preserving an insolvent company in a new but essentially unchanged form. Your business can carry on trading during this process, too.
What if I want to cease trading?
If your business doesn't have a viable future or if you wish to close your company down and start over, a Creditors Voluntary Liquidation will prioritise your creditors whilst providing a beneficial route for directors of pub and hotel businesses who are worried about personal liability. Rather than waiting for your creditors to take action against you – such as by issuing a CCJ or a winding-up petition or hiring a debt-collector – a CVL will allow you to take more control of the situation.
A CVL is a quick and powerful way to close a business and deal with things legally and properly, and if it is carried out correctly and as early as possible, many directors do not have to pay to liquidate the company. By closing the doors, dealing with the debt and cancelling any leases, all loose ends can be tied up so that the directors are free to walk away and get on with a new business. The benefits of a CVL include:
A low-cost solution to formally closing down your company
Company debts are dealt with
You can make a fresh start to explore other business options
Meet all your legal obligations as the director of a company
When a pub is forced to call time, help is available
As insolvency experts, if your pub or hotel business is facing financial difficulty, we can help. Insolvency can be a worrying time for directors faced with unfamiliar circumstances, but it is really important to seek legal advice from an insolvency expert as soon as possible.
McAlister & Co are one of the most in-demand licensed insolvency practitioners in the UK, providing expert advice about the different options available. If your pub or hotel business is facing financial difficulty, we can help you put together a business rescue plan, deal with your creditors, safely close your company or just give you the breathing space you need to make informed choices.