Times are harder than ever before for the travel industry.
Let's face it, things were already tough before we had even heard of coronavirus, with the likes of Thomas Cook and Monarch disappearing from the high street in recent years.

But the travel restrictions, lockdowns and quarantines implemented due to the COVID-19 pandemic has resulted in the travel industry's biggest challenge since the second world war.

There's the cessation of business on one hand, and a frustrated customer base demanding refunds on the other – and the result has been catastrophic.

More than 90% of global flights have been grounded, airline carriers and tourism companies worldwide are going into administration and millions have lost their jobs.

In fact, with the tourism industry making up approximately 10% of global GDP, it is predicted that up to 50 million jobs could be lost due to the pandemic, and the industry is thought to have shrunk by 25% in 2020.

So, what next? What is being done to support travel agencies, how can the industry prepare for the future and what options are available should travel companies reach the end of the road?

Read on for our specialist insolvency advice for travel companies...
What is being done to support travel agencies?
Most companies are being supported by the government in multiple ways.

From the furlough scheme for employees, bounce back loans, business interruption loans and business rates freezing to allow extra time to pay taxes and VAT deferrals – as well as changes made in insolvency law – there are a number of support options that have been put in place by the government.

However, despite travel businesses taking advantage of government support and furloughing thousands of workers, the fact is that the severely weakened economy and a structurally changed airline industry is set to change things exponentially.
The cashflow conundrum
One of the biggest problems that the travel industry has is the issue of customer deposits. Because most customers typically buy their holidays a long way in advance, deposits are routinely taken by travel companies.

However, with companies faced with a sudden loss of income from new bookings and existing bookings being cancelled, there is immediate cash flow pressure from people wanting refunds for cancelled bookings.

Whilst the payment is protected should the company fail or become insolvent (more on this below!), what does this mean for companies who are trying to weather the COVID-19 storm?
The importance of a rapid reaction
If travel companies can get through the coming months, they will be able to capitalise on market opportunities in the future. After all, history has shown us that the travel industry is incredibly resilient.

So, if these companies want to be around in the future when holidaymakers return, it's important to act fast. From encouraging customers to rebook holidays to aggressively cutting costs, here are four ways to come out the other side:
4 top tips for travel companies during the COVID-19 pandemic:
1. Future-proof any bookings
For starters, proactively contacting clients with existing bookings rather than simply issuing in a refund is an important step that could help to provide a degree of visibility and forecasting for the coming years.

In fact, luxury companies have achieved rebooking rates of 50-90%, so it's a good idea to ask your clients to rebook for the coming months rather than cancel their trip entirely so that you don't have the added burden of paying back deposits.
2. Manage cash and carefully forecast
Next up, in order to get through the COVID-19 crisis, it's important to stringently manage your cash and create a number of short- and long-term forecasts so you can be prepared for every scenario.

Forecast for scenarios where your trading is 50%, 75% or even 100% down, and you should also try and reduce your costs as much as possible and manage cash flow where you can.

For example, if you are owed any commissions from Online Travel Agencies (OTAs) contact them and make sure they pay you – they are just as fragile as you are financially!

You should also negotiate with landlords and suppliers to cancel any agreements that assume you are trading as normal. You'd be surprised how much you can save by being brutal with your cost cutting.
3. Cut employment levels
Although it is emotionally difficult, you also need to carefully look at staffing levels when it comes to cutting costs and staying in control of your cash. What will you do when furlough ends? Can you afford to pay your staff? If not, you should look at making redundancies sooner rather than later.

The harsh reality for many travel businesses is that if they don't take drastic action, they will quickly run out of money. Find out more about the redundancy process here.
4. Think about what your customers may want in the future 
No-one knows what travel will look like in the future, but if your travel company is going to survive and you are going to rebuild, you need to put yourself in your customers' shoes and think about what they might want or need.

Customers are more nervous now and need reassuring of the steps that companies have taken to ensure their safety – so when planning for the future, it's important to think about how life has changed for your customers and how you can adapt to make sure you stay relevant.

In the travel industry, for example, staycations will undoubtedly be on the rise, as will small group holidays, whilst safety and social distancing will likely be at the forefront of holidaymakers' minds in the coming months and years.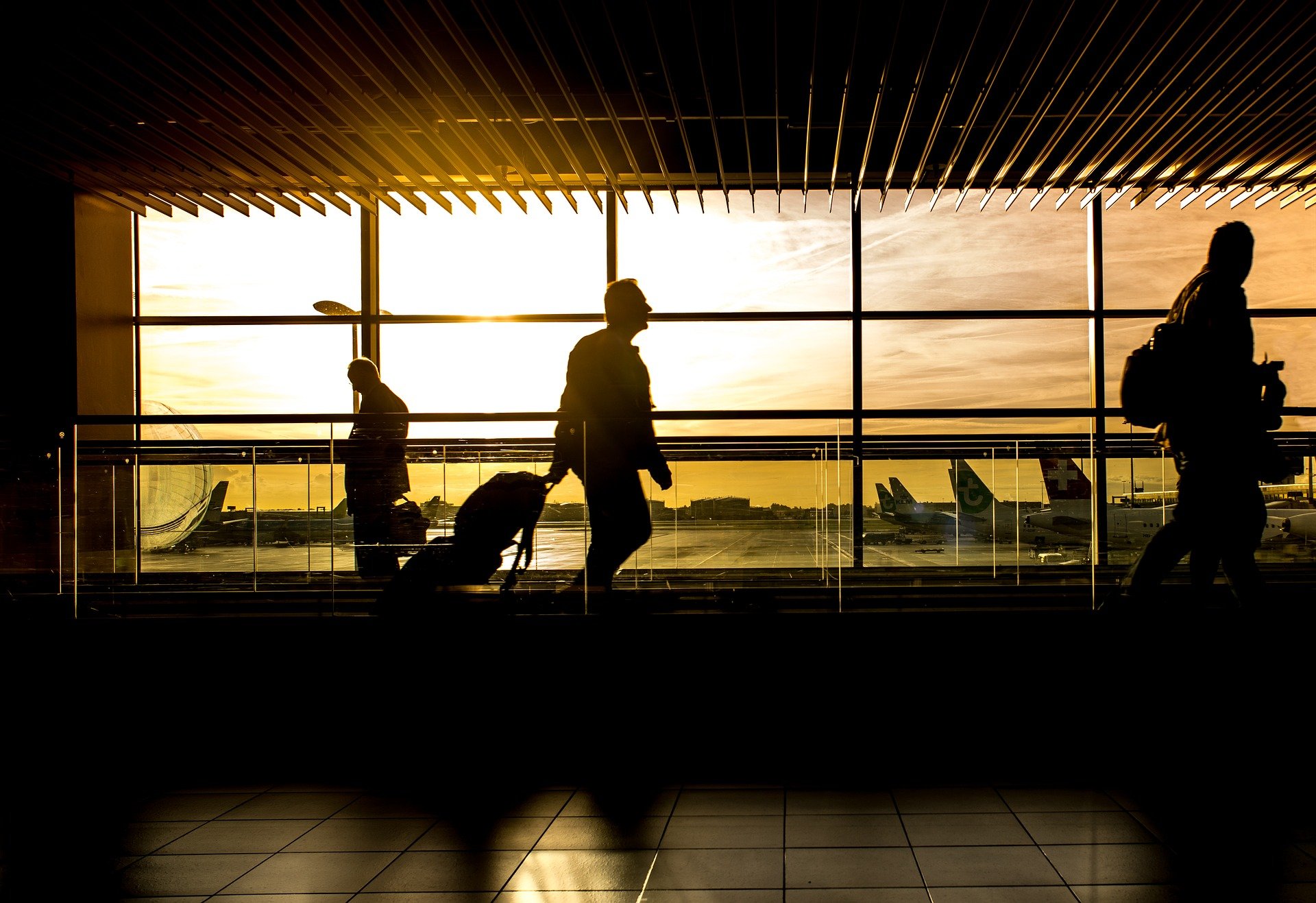 What next?
If, despite taking the above steps, your travel business is still struggling and the cancellations and refund demands are still coming thick and fast, there are still alternative options available.

The event of a formal insolvency such as a company voluntary arrangement, liquidation, or pre-pack administration would automatically trigger a full refund of deposits of full payments made by the customers.
So, if you believe that your business could be rescued, the following steps could be taken:
1. Company voluntary arrangements
If your business has a viable future but is currently facing serious financial threat, a company voluntary arrangement could be the right solution for you.

A CVA is a very powerful tool that essentially draws a line in the sand with all your creditors, allowing you to strike a deal and repay them from future profits.

The deal is based on preserving the company, rebuilding sales and profits and paying something back over an agreed period, which means as a director, you can focus on continuing to run the business, so you have a chance to turn things around.
2. Pre-pack administration
A pre-pack administration is a powerful legal way of restructuring a struggling company so that the business can be packaged and sold to a new company that is often controlled by the same directors.
An administrator will be appointed to wind up your company, and a new company will then be set up who will then buy the assets and business from the original business. By buying back assets at market value, you can minimise the loss of assets and even staff jobs.

Once the business is sold, you can restart without your debts, and your business can carry on trading during the process too.
3. Creditors voluntary liquidation
If your business doesn't have a viable future or if you wish to close your company down and start over, a creditors voluntary liquidation provides a beneficial route for directors whilst still prioritising creditors.

Rather than waiting for your creditors to take action against you – such as by issuing a CCJ, a winding-up petition or hiring a debt-collector – a CVL will allow you to take control. It's a quick and powerful way to close a business and deal with things legally and properly.

By closing the doors, dealing with the debt and cancelling any leases, all loose ends can be tied up so that the directors are free to walk away and get on with a new business.
How McAlister & Co can help
If your business is currently facing financial difficulty as a result of coronavirus and you need expert insolvency advice for travel companies, McAlister & Co are here to help you decide on your next steps.

The sooner you seek help, the more options you will have available, so contact our friendly and approachable team to discuss our specialist insolvency advice for travel companies today.