'Insolvency' describes both the situation an insolvent company is in and also the various legal procedures for dealing with this situation under the Insolvency Act 1986. A company is considered to be insolvent when it can't pay its debts. This could mean that either the company can't pay its bills when they are due, or that it has more liabilities than assets on its balance sheet.
A company that is insolvent is in danger of being closed down, however, there are options available. So whether you're looking to close a company, clear the decks and start again or rescue a business with a viable future, we explore the insolvency process and what happens after insolvency in this blog…
If the company is to stay open
If your business is facing insolvency but still has a viable future, there are a number of options available. From an informal agreement to a CVA that enables you to trade out of debt or pre-pack administration whereby your company is essentially sold to pay off its debts before being restarted, seeking advice from a licensed insolvency practitioner as soon as possible will maximise the different options available to you.
Informal agreement
One option is to make an informal agreement with your creditors to pay your debt on different terms. This is an option usually used when you're experiencing temporary financial difficulties but there is no immediate threat of formal action by your creditors. If you think an informal agreement could be the right solution for you, it's important to contact your creditors as soon as you are aware of your financial difficulty.
Company Voluntary Agreement
A Company Voluntary Agreement is a binding agreement between a company and its creditors. It's a formal arrangement that highlights the fact that although you can't pay your debts at present, you will be able to in the future. A CVA gives you the chance to trade your way out of debt and pay your creditors as much as you can afford out of your future profits for an agreed period. Once that period is up, your remaining debts will be written off.
Pre-pack administration
If your company is struggling to pay its debts but would be viable if restarted, a pre-pack administration could be the solution. A legal insolvency procedure, pre-pack administration essentially allows your business to be sold to a new company that is often controlled by the same directors. It gives you the chance to make a fresh start and effectively preserves the insolvent company in a new but unchanged form.
Administration
The administration process is when you hand your company over to an insolvency practitioner or administrator. Whilst the administrator is in charge, your creditors can't take legal action to recover their debts and they also can't start compulsory liquidation without the permission of the court. The administrator will draw up proposals to restore the company's viability, come to an arrangement with the creditors, sell the business as a going concern or realise more from the assets than in liquidation or realise assets to pay for a preferential or secured creditor. It's then up to the creditors whether or not to agree to the administrator's proposals.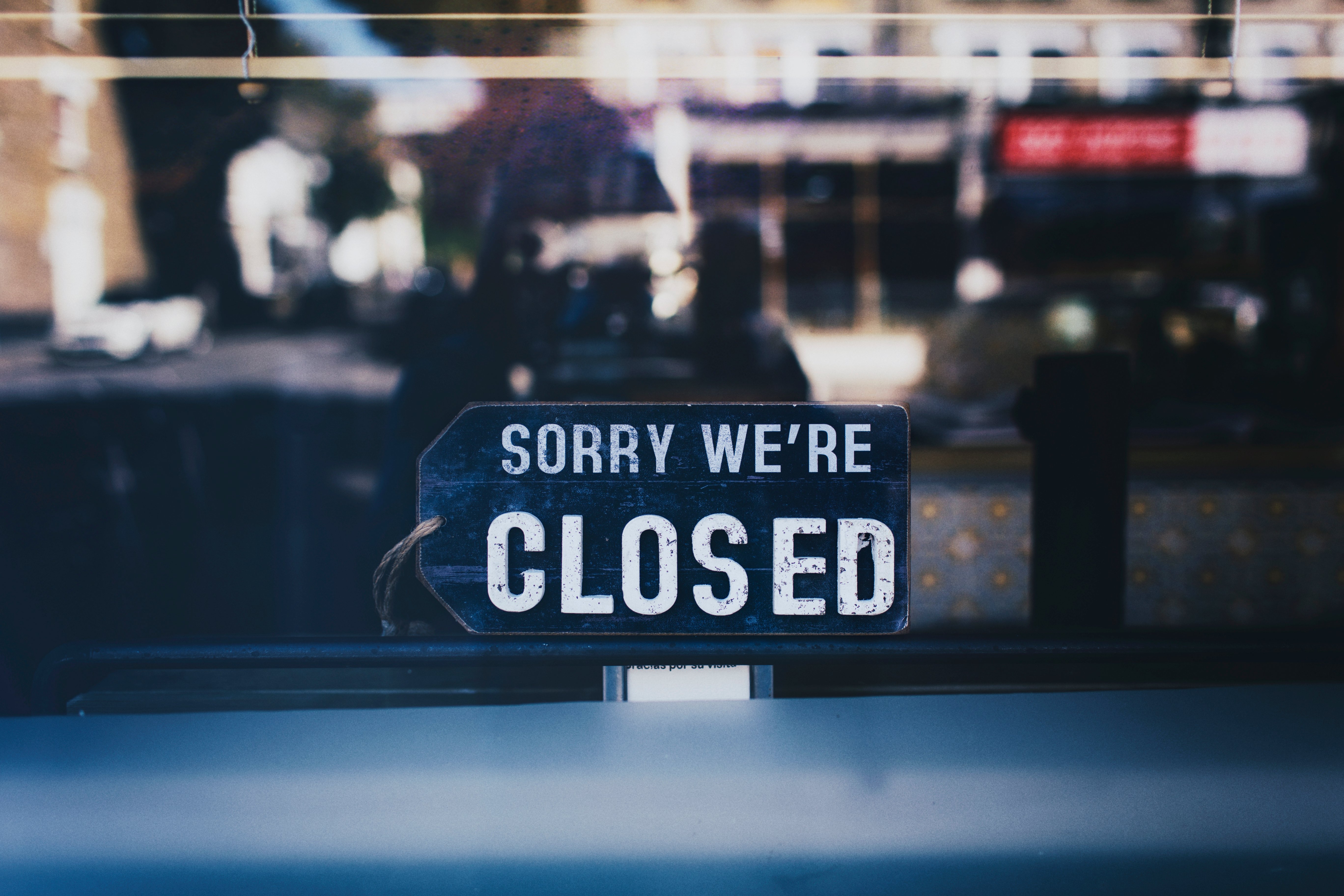 Closing a company
Alternatively, if it becomes clear during the insolvency process that the company cannot be saved or if you want to close the doors and walk away, the business can be liquidated. Liquidation legally ends or 'winds up' a limited company. The company will stop doing business and employing people, and it will be removed from the register at Companies House, which means it ceases to exist. Both solvent and insolvent companies can be wound up by their own directors, and the liquidation process involves:
Making sure all company contracts are completed, transferred or ended
Ceasing the company's business
Settling any legal disputes
Selling any assets
Collecting money owed
Distributing any funds to creditors
Repaying share capital to shareholders
Creditor's Voluntary Liquidation
If a company has no viable future, a Creditor's Voluntary Liquidation (CVL) might be the right option. A CVL is a quick and powerful way to close a business and deal with things legally and properly - and if it is carried out correctly and as early as possible, many directors do not have to pay to liquidate the company. By closing the doors, dealing with the debt and cancelling any leases, all loose ends can be tied up so that the company directors are free to walk away and get on with a new business.
Compulsory Liquidation
This is when a creditor applies to wind up an insolvent company and is by far the most serious action that can be taken against a company. A winding-up petition is put forward to the court by a creditor, effectively asking the court to liquidate the company as they believe the company is insolvent, and the proceeds of the liquidation are then used to pay back creditors.
What will happen to me as a director?
If your business is facing insolvency, it's only natural to worry about what will happen to you personally. Firstly, when it comes to your own personal finances, the limited company structure places a clear legal division between personal and corporate finances, unless you have given creditors Personal Guarantees. Limited liability is there as a protective mechanism to ensure that a director's personal life isn't ruined by a failed company. So, in the future, assuming you aren't found guilty of any wrongdoing, there is nothing to prevent you from being the director of another limited company again.
How McAlister & Co can help
McAlister & Co are one of the most in-demand licensed insolvency practitioners in the UK, providing expert advice about the different options available. If your business is facing financial difficulty and you are unsure about the insolvency process, we can help you negotiate with your creditors, deal with staff and unpaid wages, enable you to safely close a company or just give you the breathing space you need to make informed choices. The sooner you seek advice the better - so contact McAlister & Co today for friendly, confidential advice.