If your business has fallen on hard times and becomes insolvent, you will face a variety of options. Three of the most common options for insolvent businesses are administration, pre-pack administration and liquidation. However, since liquidation involves ending your company, most directors aim to rescue their business, recover from their cash flow crisis and turn things around - which is where solutions such as administration come in.

Company administration involves your business appointing a third party to act as an administrator with the end goal of paying your creditors and resuming trading. But what does the process involve? How does administration work? When should you consider it as an option for your business? And what is the difference between administration and liquidation? Read on to find out...
What is administration?
Administration is a formal insolvency procedure for when a company is insolvent and facing serious threats from creditors. According to the Insolvency Act 1986, administration is defined as a legal process with the aim of achieving a statutory objective, including rescuing a potentially viable business that's insolvent due to cashflow problems.

When a business enters administration, control of the business is taken over by administrators and a moratorium is placed around it stopping all legal actions such as winding up orders and payment demands. Then, depending on the severity of the company's situation, the administrators will look to either turn the business around, or, if necessary, sell the business and its assets.

As a director, it can be difficult to give control of your company to an appointed administrator; but although administration involves you giving up control, it can ultimately lead to a turnaround and enable you to regain control and resume trading once your creditors are all satisfied that they will be repaid.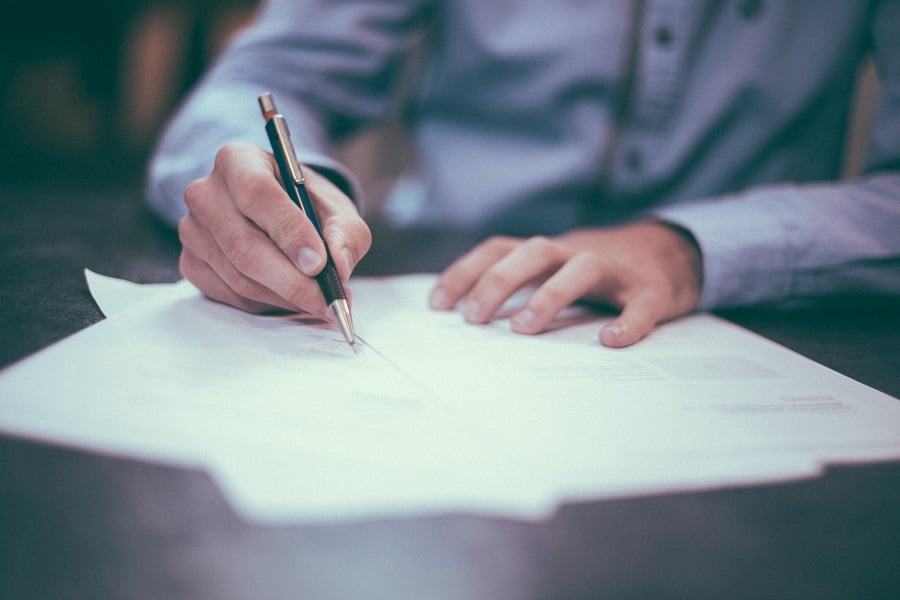 When to consider administration
Administrators are usually called in when a business is suffering significant financial problems. If a company repeatedly fails to pay its debts on time, it could be forced into compulsory liquidation. However, there are significant differences between administration and liquidation, with administration being a favourable alternative and very powerful procedure that can be used if a company is facing serious legal threats.

In these circumstances, administration can serve as a ring-fence around the business to protect the company, giving you time to negotiate with creditors and find a solution. Reasons to consider administration include:


Your business has reached a state of insolvency
A business becomes insolvent when it is unable to pay its debts or when your assets are less than your liabilities. In these situations, directors must put creditors ahead of shareholders and focus on satisfying the business debts. Options include liquidating the business, selling its assets via a pre-pack administration, or, if the business can be saved, going into administration. 
You are facing the threat of being wound up
If you have received a winding up petition or are facing threats of being wound up, administration can give you a break from the pressure and breathing space to figure out your next steps. Once in administration, you can rest assured that bailiffs aren't going to take away your assets or issue any court orders. Instead, the business can be kept running whilst you put a plan in place. 
You are struggling with overhead costs
If your business is being weighed down with mounting costs, you might not be at the point of insolvency yet, but warning bells might be ringing. If this is the case but you believe that your company can be turned around, administration could be a solution. 
How the administration process works
During the administration process, an appointed administrator will take full control of business operations with a legal obligation to act in the best interest of the creditors. If the company has a qualifying floating charge holder registered at Companies House, advance notice of the administration must be given to them. Once the notice period has expired or if the charge holder has consented, the notice of appointment is filed in court.

The administrator will require you to provide a statement of affairs, detailing the company's assets and liabilities. Once complete, the contents must be signed off and a copy will be provided to Companies House. The administrator will then begin outlining a recovery plan to pay back as many debts as possible whilst identifying opportunities to save money and rescue the company and a moratorium will also be put around the company, protecting it from any legal action.

After 14 days in administration, the employment contracts of the company are taken on by the administrators, and within 10 weeks of entering administration, a creditors' meeting will be held to outline the administrative proposals. If the company has few assets, poor cash flow or a low chance of recovery, the administrator may recommend voluntary liquidation.

However, the idea of administration is to try and prevent the company from entering liquidation - and as such, entering administration could be a shrewd step that buys time, enabling you to restructure debts, find a way forward and ultimately leading to a new beginning, not an end. 
Key components of administration
For a company to be suitable for administration, it must be a reasonable size, have reasonably predictable cash flows and be able to predict profitability. There must also be an insolvent position or contingently insolvent position whereby the directors think that a hostile creditor will seriously affect future trading possibilities. Additionally, the administration process requires a licensed insolvency practitioner to act as the administrator appointed by the court and take over the management of the company. 
Potential outcomes
Depending on the findings, administration often ends in one of four ways:
CVA - this is often the most favourable outcome. The administrator will work with the directors to draw up a company voluntary arrangement. If the creditors agree, the company is handed back to the directors who continue to trade
Pre-pack administration - The administrator will prepare the business and its assets for a sale to a new owner. Most things are agreed in advance of the formal insolvency
Liquidation - If agreements aren't met and there are still debts to pay, the company will enter liquidation and come to an end
Dissolution - If the company has no money to pay off creditors or no assets to sell, it will be dissolved instead of liquidated 
If there's no reasonable chance that the company could be saved, it's the administrator's job to get the best return for the creditors if the company is to be wound up. After 12 months, the administration will automatically come to an end if a solution hasn't been found unless the administrator asks the court or creditors for an extension. 
Are there alternative options to administration?
Different options depend on each company's situation, but it's worth looking at all the potential options before deciding on administration. For example, if you only need help paying back tax to HMRC, administration might not be a cost-effective solution. Alternatively, you could consider a time to pay arrangement or enter straight into a company voluntary arrangement. And of course, if you want to cease trading or if the business is no longer viable, it is best to enter into a creditor's voluntary liquidation so you can get things wrapped up as soon as possible. 
Deciding what's right for you
Administration is a powerful solution that enables a business to be rescued and jobs to be protected - but it's important to act quickly. If your business is insolvent, you need to move fast to avoid receiving a winding up petition.  Each insolvency option has its own set of advantages and disadvantages, which is why it is so important to choose the right solution for you, whether that is to rescue the business or cease trading.

If you think that the administration process is right for your business and want to find out more, or if you are confused about the difference between administration and liquidation and are unsure which is the right option for you, contact McAlister & Co today. By acting now, you can ensure your business has the highest possible chance of recovery. In the meantime, if you would like to find out more about the pre-pack administration process, make sure you read this helpful guide.